The environment
Reducing our environmental impact
At TalkTalk we take our responsibility towards the environment seriously and we are committed to doing everything we can to help meet the challenges of climate change.
A message from our Managing Director, Jonathan Kini

"Climate change is the defining issue of our age. It's something that impacts every one of us and the time to act on it is now. So that's why we've launched a new company-wide environmental policy to guide us as we look to significantly reduce the carbon footprint of our business over the coming years."

Read our policy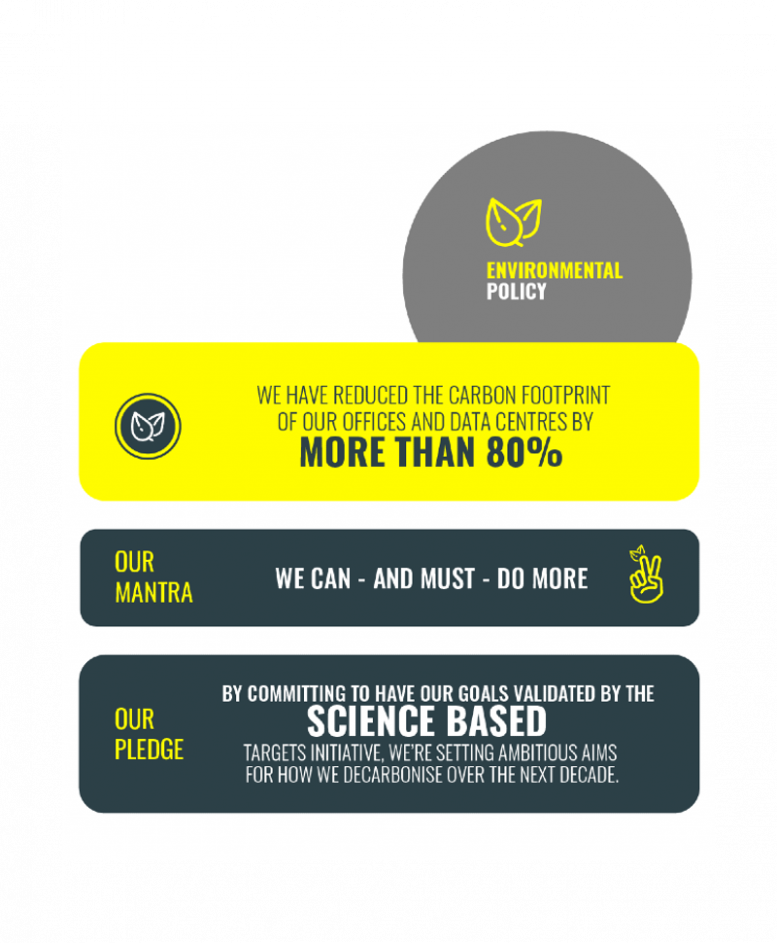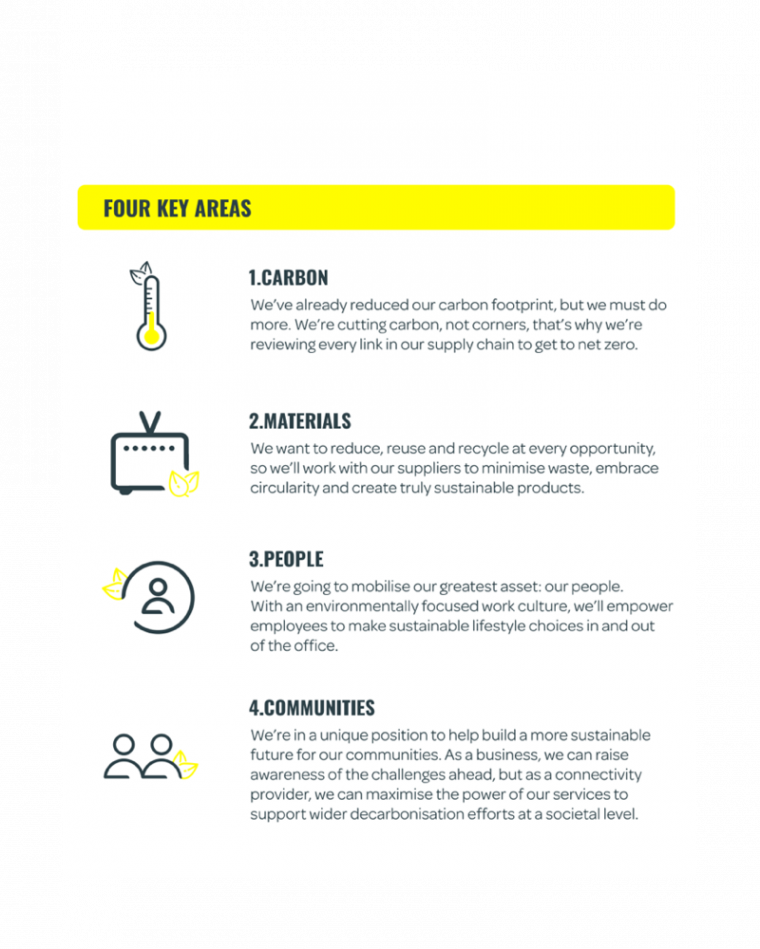 We have reduced our carbon footprint in our offices and data centres by over 80% in the last five years. However, as the urgent need for action becomes greater, we need to do more. Read on to see how we will achieve our vision.


Our commitments
Business Ambition for 1.5 Degrees
TalkTalk have signed the Business Ambition for 1.5 Degrees, committing to net zero across everything we do by no later than 2050.
As part of this ambitious pledge, TalkTalk have also joined a group of only 3,000 companies worldwide to commit to set near term Science Based Targets and are in the process of target validation.
Scope 1, 2 and 3 emissions
Specifically, TalkTalk look to reduce scope 1, 2 and 3 emissions by at least 42% between FY20 and FY30.
By optimising our data centres and offices to be as efficient as possible, as well as working with our suppliers and customers, we look to reach our goals.