Technology
Database Manager
Location: Salford Quays, M5 3TT (Hybrid working)
Contract Type: Full Time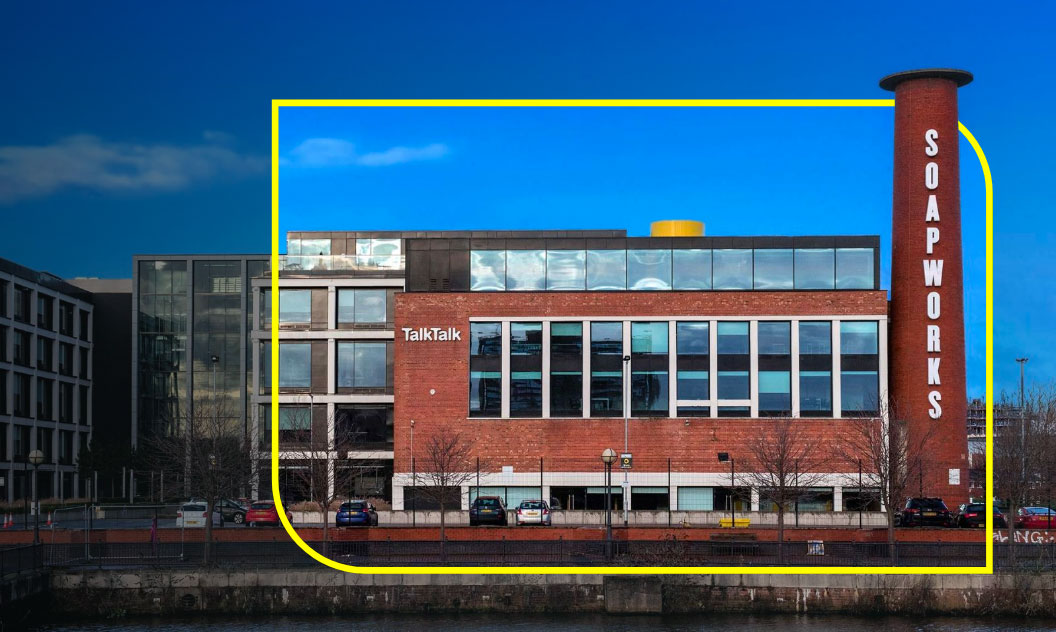 Enterprise DBA team sits at the heart of the Enterprise Infrastructure team within the IT Operations department and is responsible for managing, securing, and administering all of the company's databases. This includes supporting the production as well as numerous non-production environments. The DBA team provides in-depth specialist knowledge to the business applicable to various DB technologies such as Microsoft SQL Server, Oracle, MySQL, Progress DB etc. The team also provides swift resolutions to any complex production incidents to provide a stable service for the company.
Leadership qualities
Responsible for ensuring that all databases continually perform at optimum performance levels with adequate resiliency to deliver our customers' service expectations
Own and lead the everyday delivery of all database-related technical products & services in line with relevant OLAs & SLAs. Includes relevant cross-functional engagement to ensure optimum process flow and delivery KPIs.
Lead a team of professional DBA engineers to provide database support and delivery for critical systems that are fit for purpose and support the business in achieving business objectives and improve customer experience
Professionally represent the database services team to the business stakeholders which supports MS SQL, Oracle, MySQL, Netezza and Progress database technologies in TalkTalk IT Operations
Maintain a good working knowledge of current database technologies and future trends to plan and shape the future roadmaps including the evolving Cloud technologies
Influence and communication
Provide management guidance, vision, leadership, coaching and mentoring to the DBA team. Lead by example, providing enthusiasm, drive and energy to succeed and by being a positive example to peers, direct reports, managers and their teams
Effectively engage and communicate to provide a sound, transparent and robust decisions and demonstrate sound judgment in making timely decisions for progression of the business.
Engage and collaborate with solution architects and designers to create effective solutions and make recommendations to enhance the proposed designs
Build positive working relationships with external stakeholders, suppliers and vendors to deliver the needs of our business through collaboration
Database roadmaps
Engineer and build capability for database solutions across the enterprise in line with the technologies set out in the database roadmap
Undertake database infrastructure coordination related to design and setup activities at different stages of a project's life cycle
Provide senior input on design, standards and policies while working with infrastructure architects and OSPs (Outsourced Partners)
Demonstrate a logical approach, balancing business requirements with a 'keep it simple' configuration strategy while also keep costs down
Offer strong database background and provide technical skills irrespective off the database technology to assist the effective and efficient build methodologies in the DBA teams' tasks
Own and regularly review the database licence models and volumes for the organisation for all technologies supported within the IT operations to plan renewals and managing operational costs
Collaborate with appropriate teams to shape and build the database road map for IT operations
Database service delivery
Responsible for the management, maintenance and support of all database technologies on various platforms including multiple database management tools
Assist with adequate monitoring of database platforms and identify performance and capacity issues proactively to protect the service to the business. This includes responsibility for managing the databases resources and availability to avoid service disruptions.
Liaise with appropriate teams to deliver resolutions within strict timeframes by prioritising incidents where necessary
Interact and coordinate with peers, vendors, suppliers and consultants as well as internal teams such as incident, change and problem management teams as required
Maintain the necessary documentation of all database builds, provisions and modifications to ensure standardised approach to DBAs' work and take accountability for version controls and approvals to satisfy various auditing requirements
Ensure adequate monitoring of systems and procedures under control of the team to minimise downtime.
Review all database changes for all technologies, understand and approve them after appropriate risk assessment to ensure business changes can be deployed in a safe and timely manner
Collaborate and manage the on-shore as well as off-shore DBAs to ensure consistency in processes, guidelines, SLAs and delivery. Ensure regular communication with all members for appropriate management cascades and staff development irrespective of their geographical locations
Arrange and manage the DBA 3rd line on-call process including assistance out of business hours if appropriate to recover the critical business systems
Support the business by owning the appropriate database related tasks and problems to find a solution to assist to recover service as quickly as possible
Regularly perform validation cheques with the OSP partner(s) for efficient management of DBA resources in the team to deliver seamless service as well as to keep costs minimal
Team management
Ensuring all people work in a safe and secure manner and support the H&S and security requirements of their role (self and others).
Develop and support personal development plans for all DBAs for continuous upskilling and training for newly evolving database technologies
Provide support and guidance for the on-shore as well off-shore DBA teams in order to provide a consistent database service for the business
Manage business relations with the OSP members to build strong work ethic and provide encouragement for service improvements where applicable
As a recognised Top 50 Inclusive Employer in the UK, we know that diversity means success and innovation. We want our workplace to reflect the communities and customer we serve. Being inclusive is part of our DNA; we are all 100% human, and we create a culture where you can truly be yourself.
We're also not your usual 9-5. We are a dynamic workplace and we want to talk to you about how you like to work.
It's a great working environment and everyone's really friendly and everyone is able to speak to anyone.

Richard

Lead Network Architect

I'm really lucky to be around so many people who are incredibly capable. It's just a really good place to work.

Dean

Senior Business Analyst

I get to strike a work-life balance. So that's really, you know, great and and useful.

Nivedita

Business Analyst

As a People Leader in the business, it's a fantastic place to work! There's a real emphasis on reward and recognition at TalkTalk.

Donna

Head of Contract Assurance, Core Finance

There's always something new going on with challenges to keep you interested!

Paul

Optical Team - Networks

We give people a chance to do something in ever done before and you can really be yourself here and you'll be appreciated as a member of the team.

Mike

Senior Data Engineer

It's a great culture here, with lots of cross-functional projects to work on. TalkTalk is also a truly flexible employer!

Chris

Senior Finance Manager - Technology

If you want to work in a fast-moving exciting organization where you can really influence the future for our customers, TalkTalk is the place to be.

Jon

Lead Business Analyst
Benefits
My Wellbeing

We want you to feel good at work — and not just because you're doing great things for our customers. We run lots of wellbeing initiatives throughout the year.

My Products

We offer all of our people free TalkTalk Fibre, TV and Phone (you'll be helping us make them what they are, so it's only fair that you get to enjoy them).

My Flexibility

We all lead different lives and like to work differently, so whether it's working from home or starting and finishing your day later, we'll give you the flexibility you need to do your best work.

My Benefits

Think company pension scheme, private medical insurance, income protection and life assurance, plus all sorts of other benefits designed to make your life easier.