WFH DOESN'T JUST MEAN HOME
INTERNET USAGE AT LIBRARIES, CAFÉS AND LOCAL BUSINESSES ROCKETS AS REMOTE WORKERS SEEK TO REDUCE ENERGY BILLS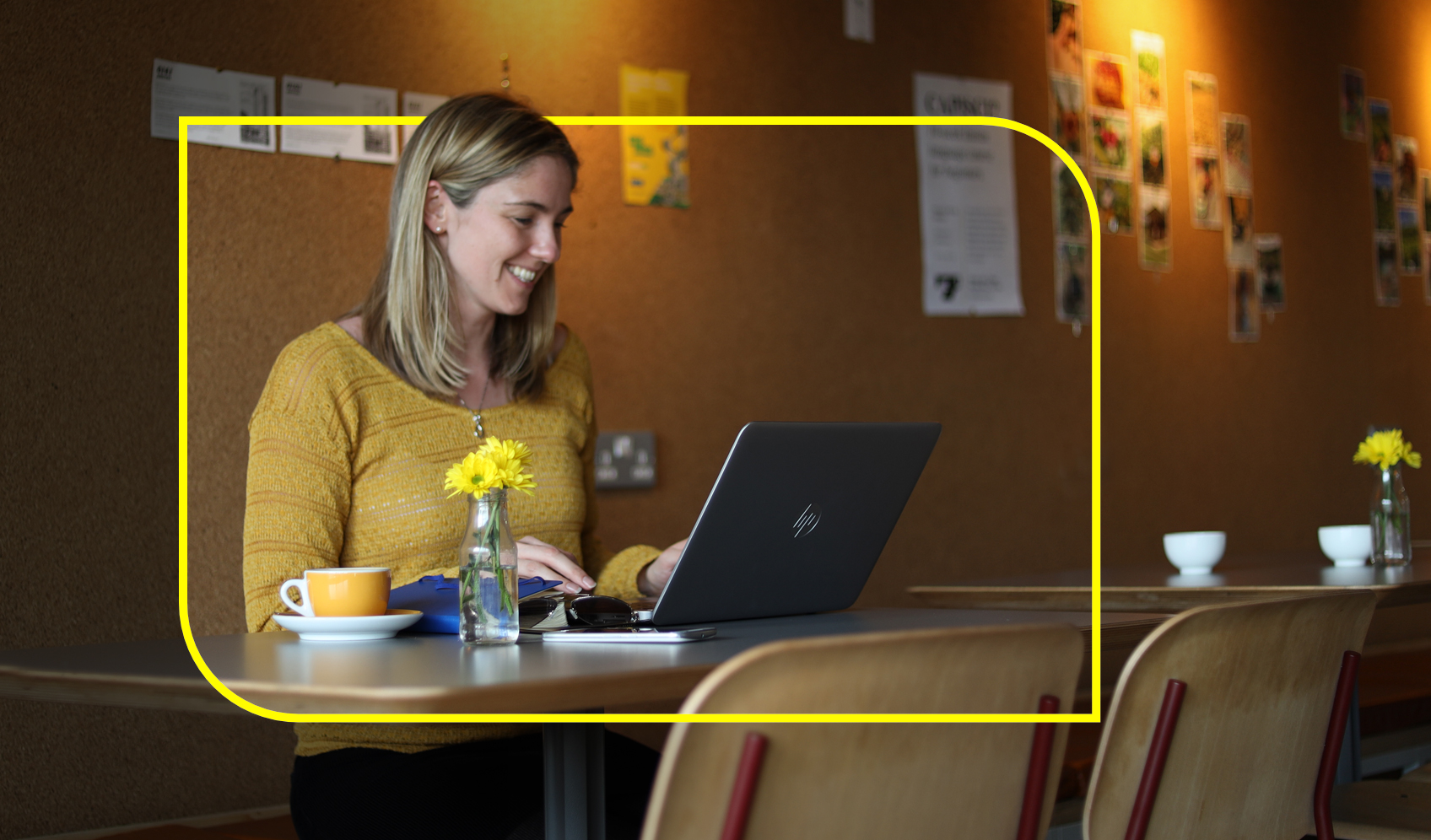 New TalkTalk Business data shows significant increase in usage at coffee shops, pubs and libraries as workers try to keep warm
Research reveals 52% of remote workers are now regularly working from local venues
Nine in 10 are concerned about the rising cost of energy bills
Despite increasing living costs, 88% say it's important to continue supporting local businesses
Data revealed as part of TalkTalk's latest Internet Insights report
Hybrid workers are choosing to work in local businesses and libraries to reduce their home energy bills, according to new network data and research from connectivity provider TalkTalk Business.
TalkTalk's latest Internet Insights report reveals significant year vs. year* rises in broadband usage at libraries, coffee shops, pubs and restaurants across the UK. Hybrid working, giving employees the flexibility to split their time between the office and remote working, is likely to be a driving factor. Notable increases include:
Libraries (+147%)
Coffee shops (+38%)
Restaurants (+27%)
Pubs (+25%)
Research by TalkTalk Business** among hybrid workers found that more than half (52%) have worked from a local venue recently.
Half (50%) of those that have used such alternative venues for work are now doing so for one or two days a week, with further third (29%) swapping home for local businesses or libraries three or four days a week. One in 10 (10%) now work from local venues for the full five-day working week.
Nine in 10 (90%) Brits say they are concerned about the impact of remote working on their home energy bills, with a further 7% expect to start working from a local business or library in the near future.
Reliable Business Connections
The increase in Brits working from local venues emphasises the importance of connectivity for consumer facing businesses, with seven in 10 (71%) hybrid workers agreeing that they are more likely to work from a venue with fast, reliable Wi-Fi.
This increase in workers using alternative remote workspaces looks to be benefiting businesses' bottom lines, with 98% of those asked saying they usually make a purchase from the location in which they are working. 88% agree that it's important to support local businesses during the cost-of-living crisis.
Jonathan Kini, Managing Director of TalkTalk, said: "TalkTalk's latest Internet Insights report demonstrates why it has never been more important for businesses to offer fast, reliable Wi-Fi to their customers.
"Our latest report also highlights the importance of local businesses, including libraries and coffee shops, in supporting Britain's ever-growing hybrid working community, which is why TalkTalk Business is working tirelessly to provide them with the best possible connectivity."
The Importance of Local Libraries
The data also brings the crucial role that libraries play in the communities into focus. Eight in 10 (79%) hybrid workers asked said they are an essential local resource, and 77% said that being able to work from local businesses and venues benefits the wider community.
Commenting on the data, Laura Swaffield, Chair of The Library Campaign***, said: "It's great to see TalkTalk adding to the mass of evidence that libraries are well-used, and very much needed. From businesspeople using the workspaces to those who can't access internet at home, libraries are still hugely valued as physical spaces, and are a lifeline to all kinds of people."
For more information about TalkTalk Business and the services it provides, visit https://www.talktalkbusiness.co.uk/
NOTES TO EDITORS
* Data is a view of total annual usage across more than 50,000 TalkTalk Business customers.
Comparing total usage between Nov 2020 – Oct 2021 vs total usage between Nov 2021 – Oct 2022.
**Research undertaken in November 2022 among 1,003 workers who work from home at least one day a week. The poll was nationally representative was representative on age, gender, and region, and was conducted by Mortar Research, who are accredited by the Market Research Society.
*** The Library Campaign is a registered charity (No. 1102634), aiming to advance the lifelong education of the public by the promotion, support, assistance and improvement of libraries through the activities of friends and user groups. The Campaign is funded entirely from donations, membership subscriptions and affiliations.
For more information please contact: Talktalk@mhpgroup.com