Speed up and spend less with TalkTalk's New Year deals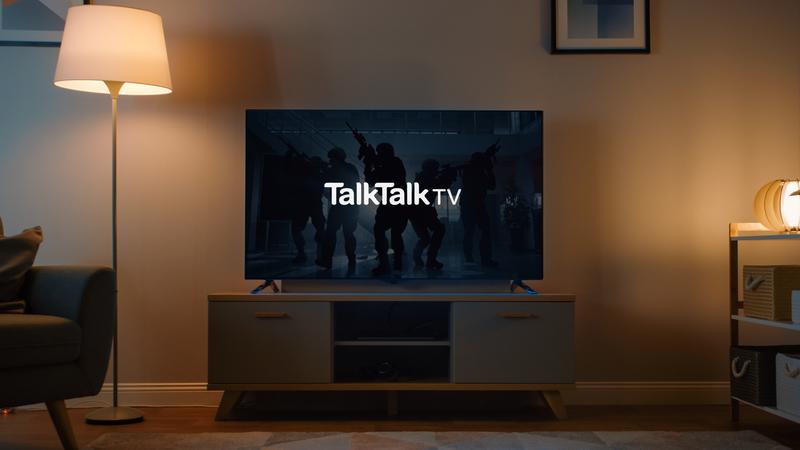 Out of contract on superfast fibre? Double your speeds and save on average £125 when upgrading to TalkTalk Full Fibre 150**
· TalkTalk's ultrafast Full Fibre 150 is currently just £29.95 a month (was £32)
Includes the award-winning Amazon eero 6 router (RRP £109)
Add TalkTalk TV and a NOW Entertainment Membership for just £9.99 a month (Now Entertainment usually £9.99 per month and TalkTalk TV usually £5 per month), with no upfront costs
To ring in the new year, TalkTalk has launched some unmissable deals – helping customers speed up and spend less on Full Fibre and flexible TV for a limited time only.
Until 1st March, TalkTalk is offering a discount on its great value Full Fibre 150 package at just £29.95 a month. Enjoy average speeds of 152Mb/s - that's 4 x faster than standard fibre, plus an Amazon eero 6 router included as standard (RRP £109)*.
For customers out of contract on superfast fibre, switching to TalkTalk Full Fibre 150 can double speeds and save on average £125 compared with competitors** – which after the expensive festive period will be a welcome treat!
What's more, for a limited time only, get TalkTalk TV and a NOW Entertainment Membership for just £9.99 a month with no up-front costs****. The TalkTalk TV Hub gives customers all the TV they love in one place, and with no long-term commitments, meaning you spend less by only paying for what you watch. Plus with a NOW Entertainment Membership customers can enjoy unmissable shows like The Last of Us and the award-winning Succession on Sky Atlantic this winter.
TalkTalk's new TV Hub***** offers over 70 live TV channels, catch up services, and top streaming services including Netflix and NOW. There's also amazing new features such as Ultra HD 4K viewing and Dolby Atmos sound. With the TalkTalk TV Hub, customers can access over 10,000 apps on Google Play and do more on their TV using their voice, such as find something to watch, change the channel or control their smart home devices by pressing the Google Assistant button on their remote. Plus with Chromecast built-in™ customers can also cast content from their devices directly to their TV.
TalkTalk's Latest Deals:
Full Fibre 150 for just £29.95 a month (was £32) for 18 months:
Perfect for busy households with multiple connectivity needs
4x faster than standard fibre broadband, with average download speeds of 152Mb/s
Award-winning Amazon eero 6 router, providing up to 1,500 square feet (RRP £109)
eero Secure***
No set up fee
Expert Install
Data only: no phone line
Full Fibre offer available until 1st March 2023
TalkTalk TV and NOW:
Combine TalkTalk TV and NOW Entertainment Membership for only £9.99 a month – NOW Entertainment is usually £9.99 a month, TalkTalk TV usually £5 a month
Get NOW Sports Membership for just £25 a month – usually £33 a month
No upfront fee for the TalkTalk TV Hub - usually £25
TV offers available until 25th February 2023
For more information visit: https://new.talktalk.co.uk/
Notes to Editors
*TalkTalk offers Amazon eeros with its Full Fibre 150, 500 and 900 packages all year-round
** Average saving on Full Fibre 150 (avg. speeds 152Mb/s) vs publicly available out-of-contract non-promotional major ISPs on standard Fibre 65 equivalent only (avg. speeds 77Mb/s) over 18 months. All prices correct as of 21.10.22. Savings calculations do not include fixed price plan equivalents offered by competitors. For further info see talktalk.co.uk/savings
***eero Secure is an online security service that helps to block malware, spyware, phishing, and other malicious threats from downloading to customers' devices, all while improving load times for ad-heavy sites. Plus, with advanced parental controls, customers can easily block websites for family-safe browsing, streaming, and social media use.