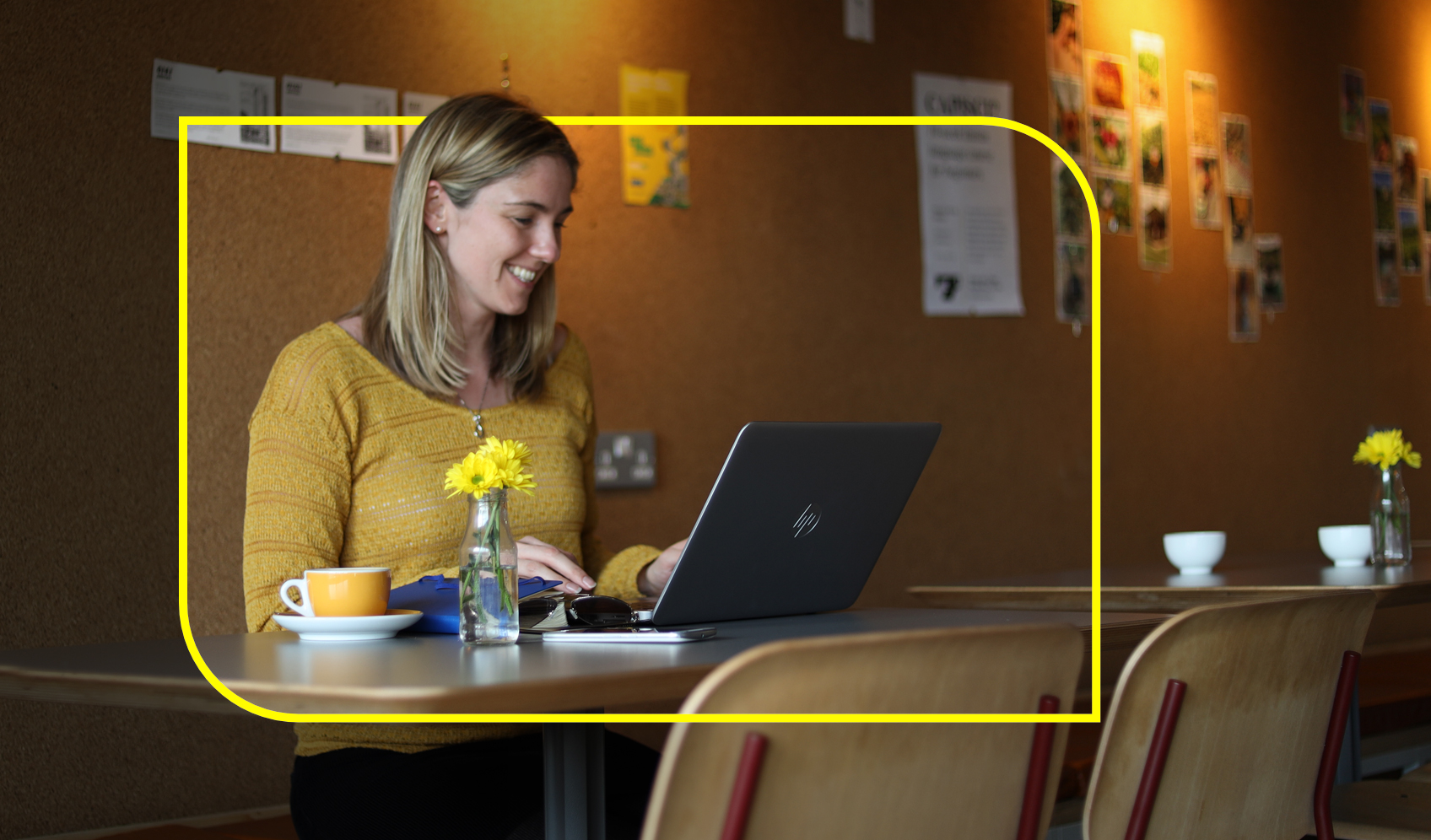 For over 25 years, TalkTalk Business has been helping UK hospitality businesses to grow, evolve and succeed.
In order to maintain our position as the hospitality industry's go-to connectivity provider, we regularly check in with companies within the hospitality sector to understand how their needs, challenges and future goals are changing.
That's why we recently commissioned large-scale research into the UK hospitality industry. We asked hospitality workers – both IT leaders and frontline workers – for their views on how technology is changing their ways of working.
We wanted to know what they see as being the future of hospitality. And we wanted to know how they see emerging technologies such as AI fitting into that future.
Perhaps unsurprisingly, the IT leaders and frontline workers had differing opinions about certain technologies – automation, voice control and contactless customer experiences, for example. Some were enthusiastic about the new possibilities these technologies represented; others were cautious, or even dubious.
We've collated the responses to this survey in a whitepaper, The Future of Hospitality: AI, Data and People-Power. With these responses as its foundation, the whitepaper takes an eye-opening deep-dive into how technology is changing – and will change – hospitality over the next few years, with case studies and statistics drawn from a wide range of sources.
The whitepaper also contrasts responses to this survey with results from surveys we simultaneously undertook within the retail and logistics sectors. The differing opinions across the three sectors make for interesting reading.
You can download The Future of Hospitality: AI, Data and People-Power now. To whet your appetite, let's take a look at some of the key survey results that helped shape the whitepaper – and which also indicate where hospitality workers see their industry heading next.
Harnessing customer data
The majority of our survey respondents – both IT leaders and frontline workers – agreed that, in certain situations, there were benefits to harvesting data from customers.
In all, 33% of respondents agreed that using customer data to inform business strategy and create efficiencies would have a positive impact on their business, while 29% stated that this same data should be used to offer targeted, personalised services to customers.
Given a choice between behaviour-tracking data being used to enhance customer experiences at either hotels, restaurants, bars or gyms, the majority – 58% – stated that hotels would benefit the most.
This tallies with hotel guests' own views. According to a 2021 study by Oracle Hospitality, the majority of hotel guests – 64% – are comfortable with hotels using their data to better tailor services and offers.
AI as hospitality-management tool
Thanks to the runaway success of ChatGPT, AI appears to be at a tipping point in terms of widespread acceptance and usage. It already has a number of practical applications in a hospitality context.
AI can be used to manage supply chains, lowering logistics costs and maintaining stock and service levels. It can forecast demand, reducing wastage and maximising profitability. And AI can 'cleanse' customer data, helping to make sense of chaotic and incomplete datasets to provide a clear picture of customer behaviours and preferences.
The IT leaders we surveyed were wildly enthusiastic about the potential benefits of AI. A hefty 92% of respondents said that operations and supply chains within their businesses would benefit from AI making the majority of day-to-day strategic decisions. In fact, the only IT leaders who didn't agree were those who said that AI was already making the majority of those decisions.
Introducing voice control
Amongst our 100 survey respondents, one technology that emerged as being divisive was voice control. A sizeable minority – 6% – argued that voice control had no place in any hospitality business of any kind.
Interestingly, this opinion was far more prevalent in workers from large hospitality organisations than smaller hospitality businesses. Just 2% of respondents from SMBs were vehemently against voice control in any context; that number leapt to 13% amongst those from larger organisations.
52% of survey respondents said they believed that most hotels would benefit from introducing voice control for guests. This compared to 33% who said bars and restaurants were better suited to voice control than hotels, and just 9% who said the same of gyms.
Where voice control has been introduced to hotels, guests appear willing to embrace it. For example: In September 2021, the Mercure Hyde Park hotel in central London introduced voice control in its rooms, and subsequently reported a 12% rise in room-service revenue. Guests were seemingly less reticent about ordering food and drink to their rooms when they didn't have to speak to a real person to do so.
Automating customer service
Even though hospitality businesses are seeing increased revenue via contactless ordering, our survey respondents were still not entirely sold on the idea of fully automated customer service. It was disregarded to about the same degree as AI was enthused-about.
That's not to say automation was dismissed outright. When asked what technology they believed would have the biggest positive impact on hospitality businesses in coming years, 14% of respondents opted for fully contactless, fully automated customer experiences.
However, these responses were eclipsed by those who believed that the biggest positive impact would instead come from harnessing customer data to create efficiencies (33%), harnessing customer data to offer personalised services (29%), or AI-driven inventory management (25%).
In hospitality, it seems that a friendly face and human interaction is generally still viewed as essential to keeping customers happy.
For deeper insights into the topics outlined above, download TalkTalk Business's exclusive whitepaper: The Future of Hospitality: AI, Data and People-Power.