Executive Committee
Helping connection happen
Our ExCo — or Executive Committee — is made up of passionate people who help drive our mission to connect people all over the country. Each has a unique story of how they found themselves at TalkTalk, but they also have one thing in common: a vision for our future.
Meet the team
Sir Charles Dunstone CVO - Executive Chairman, TalkTalk Group
Sir Charles Dunstone set up Carphone Warehouse in 1989 aged 25 after he began his business career selling mobile phones out of his flat in Marylebone. Charles led Carphone Warehouse's expansion across the UK and beyond and in November 2002, acquired Opal Telecom, providing the opportunity to launch a cost effective, residential, fixed line service to customers.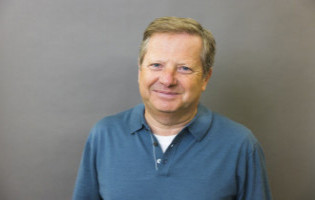 TalkTalk was launched as a subsidiary of Carphone in 2003 with the unique service proposition that all customers talk to each other for free, forever – our first big disruption to the industry. He led the demerger and subsequent listing of TalkTalk from Carphone in 2010, and remains a major investor following the take-private in 2020.
Through his investment vehicle, Freston Ventures, Charles invests alongside others in disruptive start-ups across a variety of sectors, including the online estate agency Strike, and food brands Five Guys and Chicken Shop.
In 2012, Sir Charles Dunstone received a Knighthood for services to the telecommunications industry and his charitable work. In 2015 he was appointed Commander of the Royal Victorian Order (CVO) for his work with The Prince's Trust. Charles' charitable trust, the Dunstone Educational Trust, is the main sponsor of the Fulwood Academy school in Preston, Lancashire.
Tristia Harrison - Chief Executive Officer
Since March 2017, Tristia has been the CEO of TalkTalk Group. Before that, she was the Managing Director of our consumer business. Since we moved our HQ to Salford in 2019, Tristia has worked to develop our community engagement programme in the North West. We partner with local food banks and other community interest projects to help disadvantaged families and children in the area.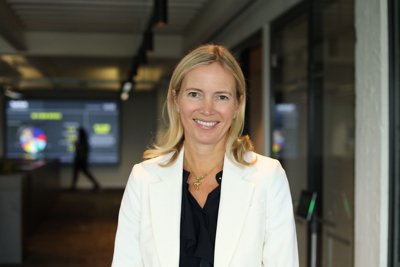 Tristia is an Independent Non-Executive Director at Next Plc, the Trustee Chair of homelessness charity Crisis, and an Honorary Trustee for the national charity Ambitious about Autism. She's also a member of the CEO board and a founding member of the industry campaign against online harm known as Internet Matters. For 9 years, from 2011 to 2020, she also served as Trustee at Comic Relief.
James Smith - Chief Financial Officer
James joined TalkTalk in April 2023 as Chief Financial Officer.

He has extensive experience in equity and debt financing, and in leading merger and acquisition transactions in regulated and infrastructure-led industries.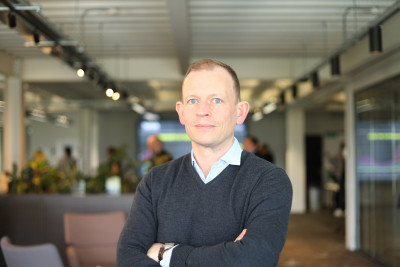 Before TalkTalk, he spent nine years as CFO at the FTSE 250 listed Capricorn Energy, and prior to that had an extensive career in investment banking at Rothschild and Merrill Lynch.
Adam Dunlop - Managing Director, Direct Consumer and B2B, Supply & Partnerships
Adam joined us in 2022, leading on strategic partnerships with the UK's major fibre builders such as Openreach and CityFibre. In March 2023, Adam's role was expanded to include leadership of our Direct Consumer and Direct Business divisions, building on his track record of leading challenger businesses.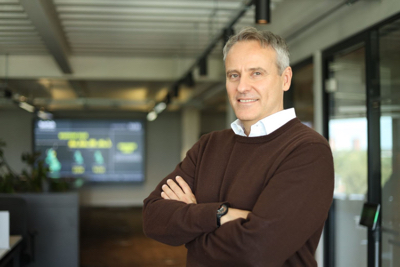 Before TalkTalk, Adam was Managing Director of iD Mobile, a new mobile consumer business (MVNO) which he launched in 2015 for Dixons Carphone Plc. Under his leadership, iD Mobile grew from start up to become an award-winning network building a base of 1million customers less than 4 years from launch. And before that, he held various leadership roles at Cable & Wireless Plc, the international telecoms group. His last role at C&W was Chief Executive of two of the group's international businesses. He left C&W having led on the sale of these businesses to an international trade buyer. Adam spent his early career as a consultant on international trade and investment in emerging markets.
Nick Gunga - Managing Director of Fibre and Wholesale Services
Nick leads our Wholesale Services division, where our strategic relationships in B2B and B2c markets happen. As well as that, he looks after our key relationships with infrastructure providers like Openreach and City Fibre. He's also in charge of our alternative network strategy, making sure we bring the best connectivity to UK homes and businesses.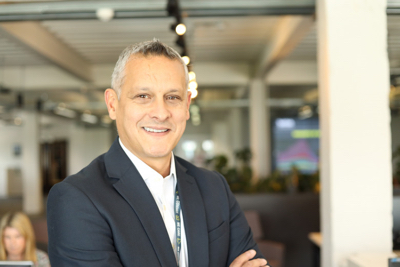 Before taking on his current role, Nick joined us in 2018 as COO of TalkTalk Consumer. He joined the business in 2005, and has spent his time here in so many different roles, from sales to customer service and digital transformation to operations. He's highly experienced in telecoms with a career spanning over 25 years in the industry.
Tom O'Hagan - Managing Director of Business Wholesale Services
Tom joined TalkTalk back in March 2022 when we brought Virtual1 and TalkTalk Wholesale Services together. He is the Founder and CEO of Virtual1 and led the business to become one of the largest wholesale providers in the UK B2B market, leading the industry with award-winning innovation.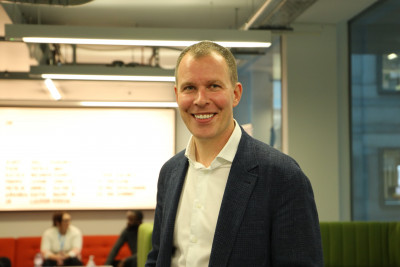 Tom has more than 20 years' experience in the telecoms industry, having worked for leading global telecommunication providers both in the UK and the USA before founding Virtual1. This drive, determination and ambition for the channel saw Tom recognised as the Entrepreneur of the Year at the Comms National Awards in 2017.
Phil Eayres - Chief Strategy Officer
Phil has held several senior roles at TalkTalk, giving him broad experience that has come in handy since he took on his current role in 2021. He joined us as Operations Director in Consumer, then became an independent strategic advisor leading the development and disposal of FibreNation, as well as strategic planning for our group which led to successful privatisation. He's also worked as our Chief Financial Officer in the past.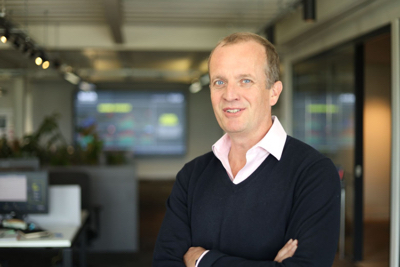 Away from TalkTalk, Phil spent 8 years in various roles for supermarket group Pick n Pay in South Africa, having started his career in finance at Shell, PepsiCo and Diageo before joining Bain & Company in 1999.

Phil Haslam - Chief Technology Officer
With over 25 years' experience in the telecoms industry, Phil has been with us since we were known as Opal Telecom. He's had a number of roles within our growing business, leading the transformation across operations, IT and networks before taking on his current role.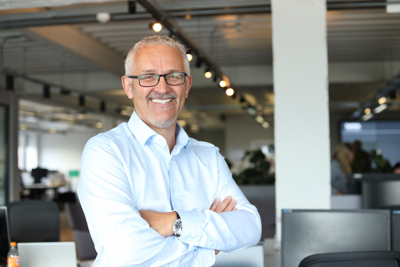 He was instrumental in our early days as a value minutes provider and the growth of Local Loop Unbundling. Now, he's in charge of the scale and performance of our network, which today carries over 7 Tbps of traffic at peak – and growing! — as well as the Systems that support our colleagues, customers and partners.
Nicole Jennings - Group Transformation Director
Nicky's role is to drive the delivery of our strategic priorities, which means focusing on improving the pace and quality of change. This is huge for us at the moment as the industry makes a big leap to Full Fibre and Smart Homes.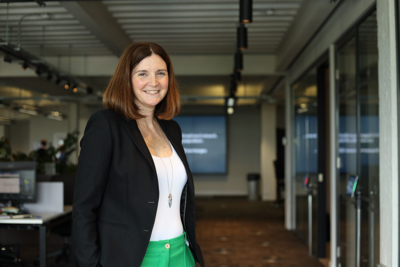 She's worked in the telecoms industry for over 20 years, including senior roles at Telewest, ntl:Telewest, Virgin Media and Capita. Her industry experience is broad, from procurement, project management and process delivery to network and IT operations, network management and engineering, provisioning, service management and outsourcing. She's been at TalkTalk since 2016.
Daniel Kasmir - Chief People and Procurement Officer
Daniel joined us in 2019. Before that, he gained extensive experience in HR at a number of organisations including Shell, Manpower, FNZ, Xchanging and BDO. He's worked in Private Equity as both an adviser and within portfolio companies for General Atlantic, JC Flowers and Bain Capital.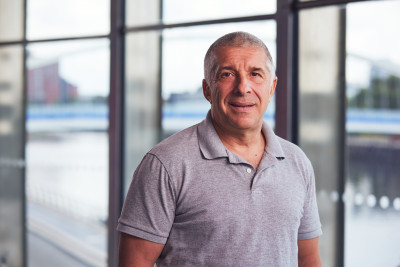 Susie Buckridge - Group Product, Data & Analytics Director
Susie Buckridge is responsible for TalkTalk's Product Development across our Consumer, Business and Consumer Wholesale divisions. Her mission is to make sure we are building products that truly meet our customer needs, and that delight them, by delivering products that are 'right-first-time' through working effectively in cross-functional development teams. She is also in charge of our Insights & Analytics team, a critical team at the heart our business whose work underpins our strategic planning and decision-making.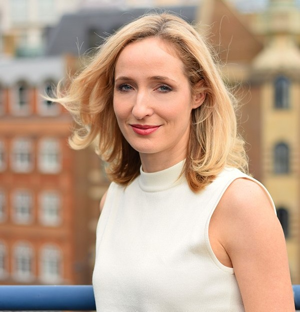 Susie joined TalkTalk in June 2022 as General Manager for Group Product.

Prior to joining TalkTalk, Susie was CEO at the digital television platform YouView, which is owned by TalkTalk, as well as BT, BBC, ITV, Channel 4 and Channel 5. Before taking on that role in 2019, she was Director of Product and Business Development. Susie also worked at the BBC as a Head of Strategy and has a background in strategy and change consultancy with both Capgemini and Ernst and Young.
Lucy Thomas - Corporate and Regulatory Affairs Director
Lucy joined TalkTalk in 2020 to lead Corporate and Financial Communications, Policy, Regulation, CSR and North West Engagement. Her team is responsible for TalkTalk's external relationships with the media, the telecoms regulator Ofcom, the Government and policymakers as well as local stakeholders in the North West.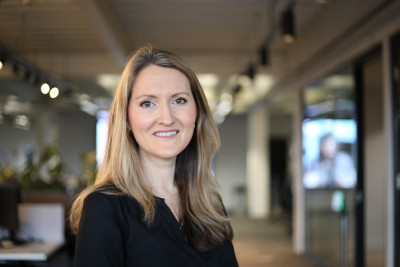 Lucy's career began as a BBC journalist, where she produced programmes such as Newsnight and BBC Radio 4 News Programmes, as well as covering the EU institutions in Brussels for four years. From there, she went on to lead a business campaign which developed into a national political campaign in the EU Referendum.

Before joining TalkTalk, Lucy was a Senior Director at a global communications consultancy, building and leading campaigns for UK and global brands on communications, policy and regulation.